The New Zealand Opera School was inaugurated in 1994 by Whanganui's own Donald Trott (ONZM) and the world renowned soprano Mme Virginia Zeani.
The Summer School of New Zealand Opera provides intensive vocal, language, movement and acting training for our emerging opera singers and the opportunity for success in the world of opera.
Whanganui is the ideal city to host this internationally acclaimed school with the facilities of the Wanganui Collegiate School, the historic Royal Wanganui Opera House and above all, the people of Whanganui who have taken this event to their hearts and look forward eagerly to its return in January each year.
For the audience, it is the opportunity to hear the great voices of our young operatic singers and to hear how these improve as the School advances. Whanganui Opera Week aims to present to the audience the operatic stars of the future.
The New Zealand Opera School is based at Wanganui Collegiate School, which offers excellent accommodation and facilities. The music rooms, the Chapel and the Prince Edward Auditorium are the perfect surrounding for fostering and training New Zealand's emerging opera stars and for showing them off to the audience.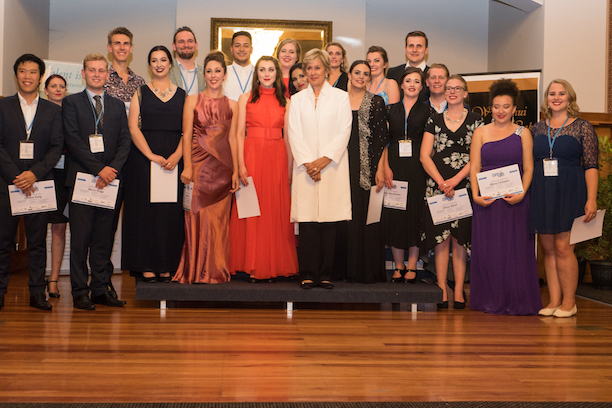 Students at the 2016 Whanganui Opera Week are presented with their certificates by Dame Kiri Te Kanawa
The major sponsors of the New Zealand Opera School are the Freemasons Foundation
The website of the New Zealand Opera School: operaschool.org.nz